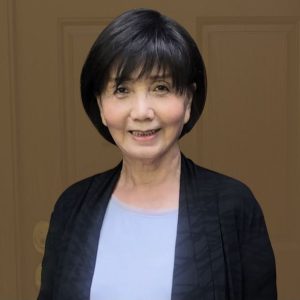 Dr. Mo-Ying Fu is a chemistry graduate, PhD in Organic Chemistry from Clarkson University, and Chief Scientist at Abbott Laboratories. Dr. Fu is a distinguished biotechnology and pharmaceutical expert and currently serves as a senior research executive at Abbott Laboratories, Inc. and is the president of the North American Alumni Association of the University.
Dr. Fu's research is very fruitful and his contributions to the pharmaceutical industry are outstanding, as evidenced by the following:
1. Eighty-four research papers have been published in world-renowned medical or pharmaceutical journals.
2. Received twelve U.S. and international pharmaceutical patents.
3. Two patents have been successfully developed and introduced into the pharmaceutical market with annual sales of US$1.9 billion.
4. She has recently made a breakthrough in transdermal drug delivery by successfully delivering biotech drugs, such as peptides or protein-based drugs, into the body via the sublingual or alveolar route for therapeutic purposes.
Dr. Fu is not only an outstanding scientist, but also an alumna who cares about the development of science and technology in China, is committed to promoting Sino-US cooperation, and cares about NCKU. During her stay in the U.S., Dr. Fu was often invited by domestic academic research institutions to deliver keynote speeches and make recommendations on the domestic biotechnology and pharmaceutical industries. In view of the importance of high-tech industries to the future economic development of our country, she initiated the committee to promote the establishment of the second science park in Taiwan, hosted five overseas seminars to promote the Tainan Science Park, invited experts and scholars from home and abroad to discuss, and returned to Taiwan to meet with public opinion representatives in Tainan and Kaohsiung, to strive for support for the establishment of the second science park in southern Taiwan; and wrote to the Executive Yuan, the provincial government and other units to strive for the provision of southern He also wrote to the Executive Yuan and the provincial government to strive for the provision of land in southern Taiwan for the establishment of the science park. In addition, he also led a delegation of American scholars to organize a seminar on "The Rooting of High-Tech Industries in the Southern Science Park" in cooperation with the University of Technology, Tainan County and Kaohsiung County Government.
In terms of Sino-American relations, Dr. Fu founded "Chinese and American Politics" in various states in the US East, actively helping to encourage Chinese to enter politics in the US, in order to enhance the image of Chinese and improve Sino-American relations. In addition, Dr. Fu has also united the alumni associations in North America to form a joint alumni association to strengthen the ties between alumni and their alma mater, and has lived up to the expectations of his fellow alumni by serving as the first president.