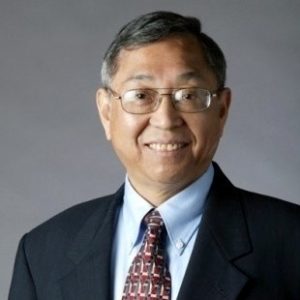 A widely respected figure in the semiconductor world, Dr. Keh-Shew Lu has over 45 years of industry experience behind him - holding various managerial and senior executive positions, as well as being involved in the venture funding sector. He was appointed President and Chief Executive Officer of Diodes Incorporated in June 2005 after serving on its board since 2001. He was then elected as Chairman of the company in May 2020.
In addition to his work with Diodes, Dr. Lu is also a board member of both Lite-On Technology Corporation and Nuvoton Technology Corporation. He is the founding Chairman of the Asian American Citizens Council and a board member of the Texas Tech Foundation. From 2001 to 2005, Dr. Lu was a partner of the WK Technology Venture Fund. He is an Honorary Director of Cheng Kung University Alumni Association of North America.
From 1998 to 2001, Dr. Lu served as Senior Vice President and General Manager of Worldwide Mixed-Signal and Logic Products at Texas Instruments (TI). His responsibilities covered all aspects of the analog, mixed-signal and logic products for TI's worldwide business, including design, process and product development, manufacturing and marketing. From 1996 to 1998, Dr. Lu was the manager of TI's worldwide memory business. In addition, he served as the President of TI Asia from 1994 to 1997 where he supervised all of TI's activities in Asia, excluding Japan. Dr. Lu holds a bachelor's degree in Electrical Engineering from the National Cheng Kung University in Taiwan, and a master's degree and a doctorate in Electrical Engineering from Texas Tech University. He has also been awarded an honorary doctorate in Engineering from National Cheng Kung University.